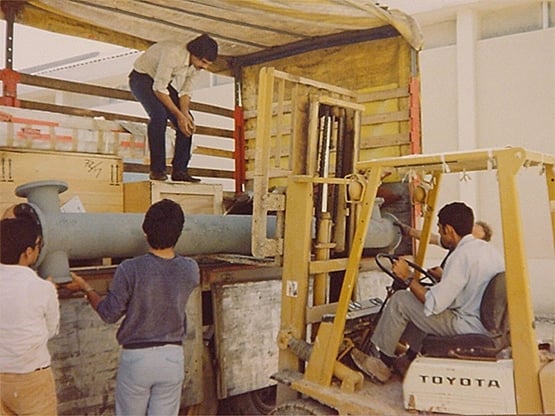 First Visit in KSA: The foundation stone for a successful business
Detlef Daues first came to Saudi Arabia 40 years ago and was quickly captivated by the country and its culture. It was 1978, just two years after the Kingdom announced the formation of SABIC. Jubail was still emerging from the desert and the Yanbu seaport was beginning to transform a fishing village into an industrial hotspot.
A 24-year-old working for a Sarstedt firm that supplied spare parts to German sugar factories and Saudi desalination plants, Daues spotted an opportunity in the emerging Saudi industries for spare parts. Helped by a loan from his parents, a few associates and a telex machine, he launched V-LINE. Over the next 30 years, industrial growth in the Kingdom was dynamic.