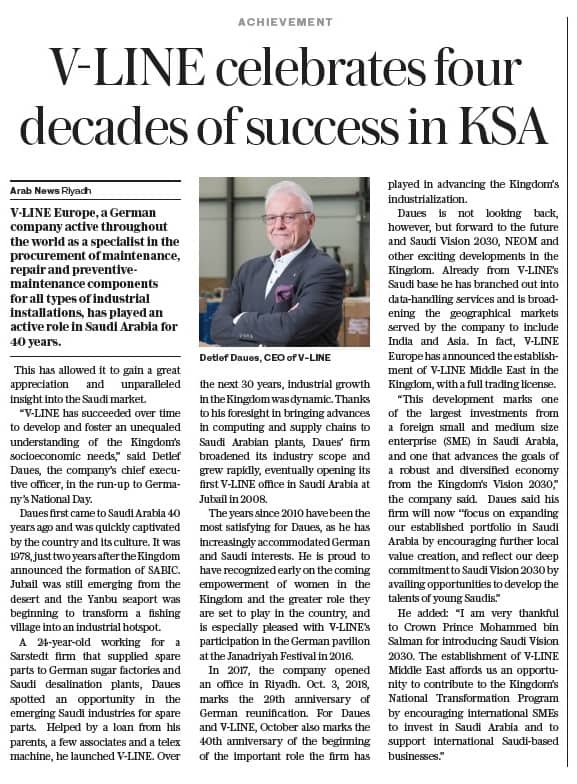 V-LINE was featured in the Arab News on the occasion of German Unity Day
RIYADH: V-LINE EUROPE, a German company active throughout the world as a specialist in the procurement of maintenance, repair and preventive-maintenance components for all types of industrial installations, has played an active role in Saudi Arabia for 40 years.
This has allowed it to gain a great appreciation and unparalleled insight into the Saudi market. "V-LINE has succeeded over time to develop and foster an unequaled understanding of the Kingdom's socioeconomic needs," said Detlef Daues, the company's chief executive officer, in the run-up to Germany's National Day.