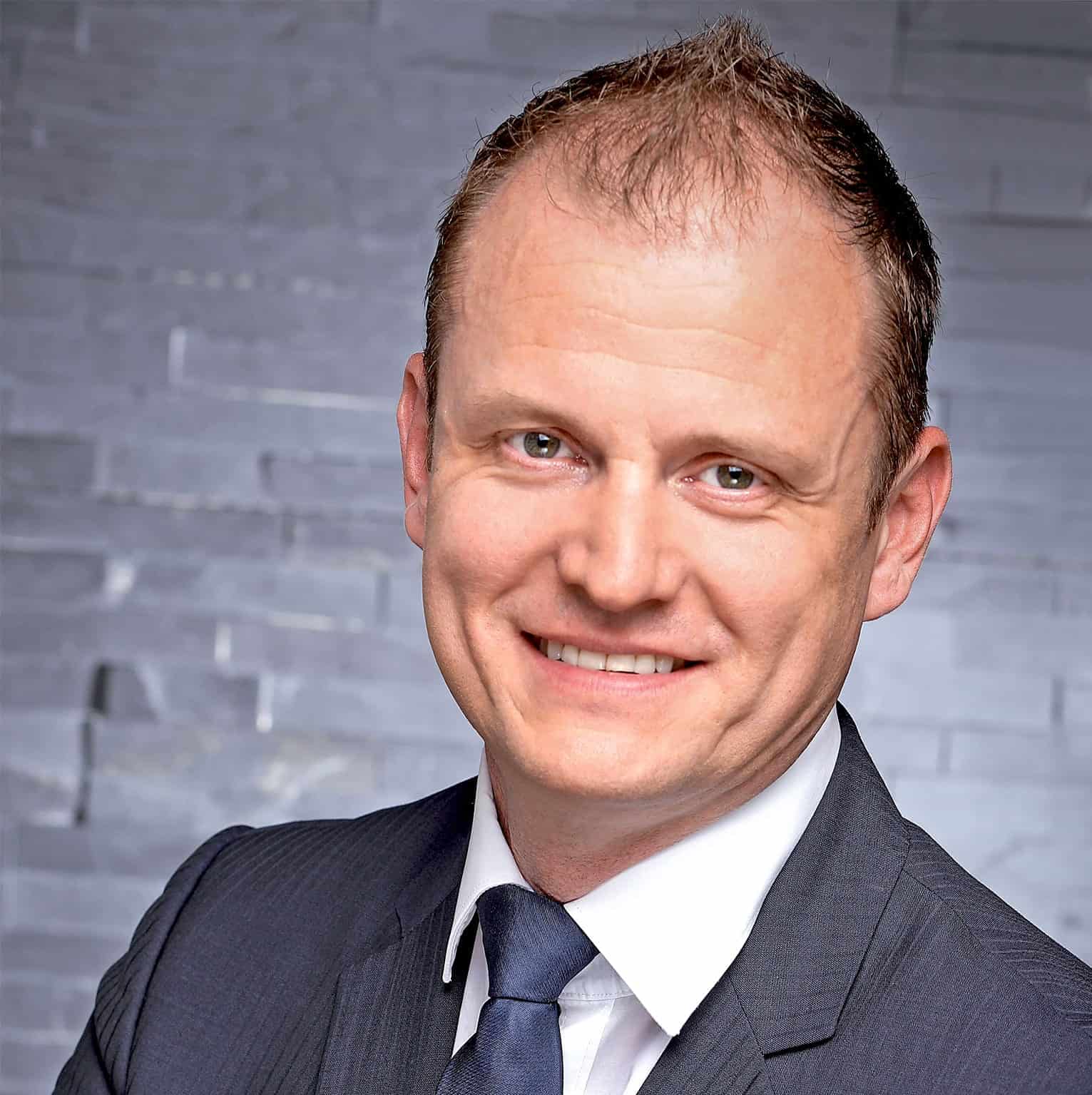 V-LINE EUROPE, global leader in MRO (Maintenance Repair and Operation) supply, has announced its first new CEO since the founding of the company in 1989.
Sehnde, Germany | September 6, 2019. V-LINE EUROPE, global leader in MRO (Maintenance Repair and Operation) supply, has announced its first new CEO since the founding of the company in 1989.
Tilman Mieseler, Managing Director of Dornier CST Saudi Ltd., a leading German/Saudi consulting group, will assume leadership of the V-LINE EUROPE at the beginning of November, as V-LINE founder Detlef Daues steps up as group chairman. Daues, who has more than 40 years' experience in the MRO supply field, developed V-LINE's integrated procurement model and grew the group to its worldwide strength with front offices in Saudi Arabia, the US, Mexico, Korea, China and Japan. The change was announced at V-LINE's 30th Anniversary celebration taking place this week at the Hannover Congress Centrum.
Mr. Mieseler, a graduate of Ruhr University Bochum Institute for Applied Geology, holds the degree Diploma-Geographer majoring in Physical Geography, Applied Geophysics & Hydrogeology. He was researcher for an EU project focusing on transboundary water management for eight EU countries. For German Government sponsored consultancy GIZ, he was the senior project manager for the Saudi Ministry of Water & Electricity's water resources projects in the Rub' al Khali Desert. Recruited by Dornier Consulting, he rose rapidly to Managing Director at Dornier CST Saudi Ltd., Riyadh.
In making the announcement Mr. Daues said, "The influence of IoT (Internet of Things) will have a disruptive effect on the MRO supply chain. Demand will be predictive which will allow ownership to readjust within the supply chain, creating new alliances and reducing costs drastically while increasing availability and avoiding idle stock. This will require different and fresh thinking at the top – and, a new set of skills. Tilman Mieseler, age 45, brings this thinking, and will lead V-LINE's generational change. His past 10 years of building an organization in Saudi Arabia and creating customer service for government and private entities have shown commitment to building a high moral values company culture. This made his candidacy my top choice."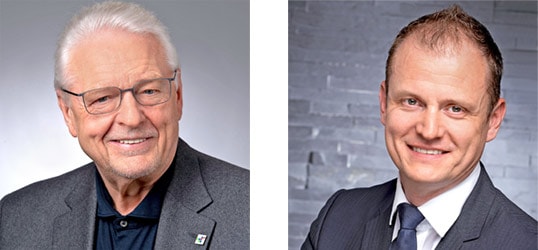 Left image: Detlef Daues, founder and current CEO of V-LINE EUROPE GmbH
Right image: Tilman Mieseler, new CEO of V-LINE EUROPE GmbH beginning in November 2019
About V-LINE GROUP
The V-LINE GROUP is an internationally operating group of companies. Its headquarters V-LINE EUROPE GmbH is based in Sehnde near Hannover in Germany. V-LINE offers end-to-end supply chain solutions in 20 different countries, primarily in the Middle East through its subsidiary in Saudi Arabia and customer service centers in other GCC countries and Mexico. V-LINE's sourcing and procurement centers in the USA, China, Japan and Korea offer the industrial plants in all of its markets a fully integrated set of services tailored to lowering their total cost of ownership for their foreign maintenance, repair, and operations (MRO) spare parts while meeting the highest global standards of supply performance. V-LINE's tailored portfolio of procurement services facilitates the spare parts flow from order until delivery, managing its complexity using modern IT and systems integration with suppliers, logistics providers and the receiving customer plants.
For further information, please contact:
V-LINE EUROPE GmbH
Janine Katzwinkel
Marketing & PR Coordinator
Borsigring 11
31319 Sehnde
Tel.: +49 (0)5138-7008 595
E-Mail: janine.katzwinkel@v-line.com