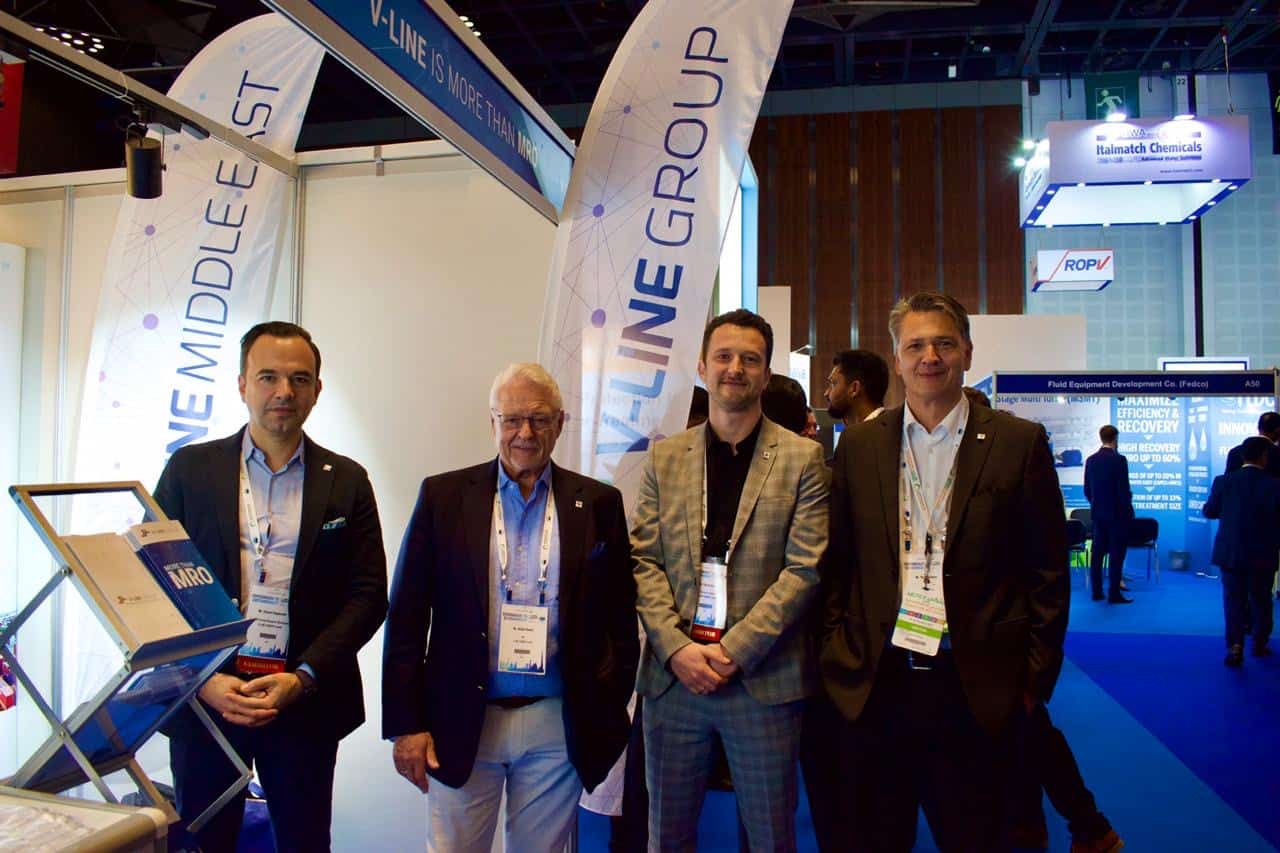 Team toured on international desalination and water reuse fair IDA and Jubail Procurement Conference
What will tomorrow be? How will our business area change and how can we collaborate? How can we not only adapt but even create the future and the requirements going along with it? How can we use the new technologies coming up? Getting nearer to find answers to these questions was one of the core topics of V-LINE's business development. Starting point for the consideration was the digital transformation, a topic everybody is dealing with at the moment. Out of this, a concept was developed on how the automated spare parts procurement would look like when no technological or processual restrictions would exist. New trendsetting technologies will change the actual way of procurement and industrial plant servicing with MRO parts. This manifests itself in the vision of Digital MRO Supply Chain Orchestration that reinvents supply of spare parts to industrial plants with all its extended digital possibilities. In the vision, these new technologies can be used to build up a collaboration. By using data exchange, new digital values will be created for all partners involved in the digital and automated procurement process.
Detlef Daues, CEO V-LINE GROUP, in conversation at IDA
To present this vision, V-LINE took notice of the new category Innovation for conference talks the IDA World Congress implemented. Taking place in Dubai on October 20-24, the fair of the International Desalination Association combines a large variety of conference talks about trends, innovations and new technologies with the possibility to exhibit with a booth. V-LINE was able to gather a highly coveted slot and used both as an opportunity to present its future vision to the other participants like manufacturers, plant operators, EPCs and OEMs. Also on the agenda were topics like Artificial Intelligence or Predictive Maintenance – exiting topics, however currently quite far away from today's reality. With its vision, V-LINE aims to build a bridge to transfer the world nowadays into the future. Together with this, the idea to collaborate and crosslink to have a joint solution was discussed throughout the fair days, as such programs are not offered yet on the market. In parallel, the Jubail Procurement Conference was also taking place October 30-31 – another opportunity to present the vision to a different audience. The first fair of this kind in the field of procurement attracted 120 participants from companies, universities and more. Conference talks addressed developments in this field, making clear that though the industries differ everyone is concerned with the same topics. Thus, V-LINE's future vision of Digital MRO Supply Chain strikes a chord on how shall be proceeded with the challenges of the future.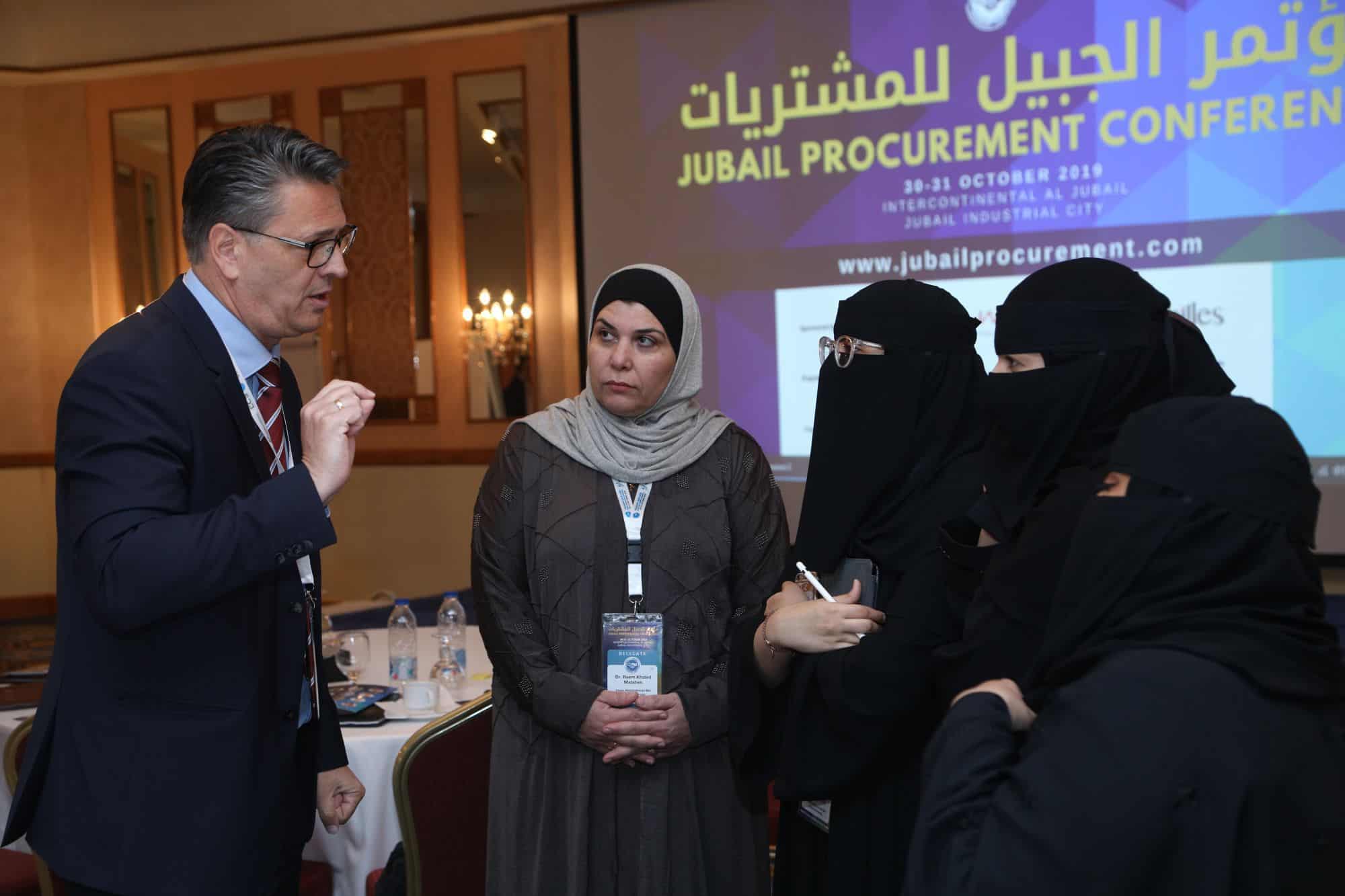 Turgay Temur, Business Development Manager, explaining the vision at Jubail Procurement Conference
Picture on top (from left): Eduard Kopilevich, Head of Group Business Development, Detlef Daues, CEO V-LINE GROUP, Stefan Kessler, Business Analyst Innovative Solutions, and Turgay Temur, Business Development Manager.