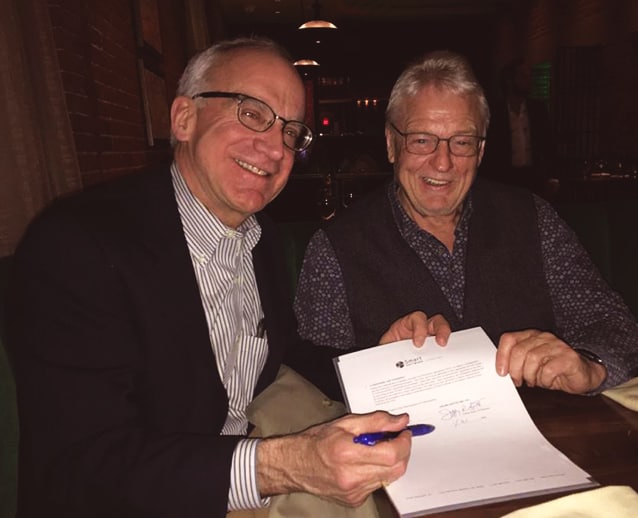 V-LINE to offer Smart Inventory Planning & Operations Software as part of total MRO supply chain solution.
Belmont, Massachusetts, February 17, 2020.  Smart Software, Inventory optimization, demand planning, and forecasting software leader, has entered into a strategic reseller relationship with global MRO procurement services company V-LINE GROUP.  V-LINE will offer Smart Inventory Planning & Optimization (IP&O) software as an extension of its MRO and spare parts procurement services solution, with particular focus on customers within the Gulf Cooperation Council.  V-LINE will present the combined offering at the Sabic Conference 2020 in Jubail, Kingdom of Saudi Arabia, February 17 – 20, 2020.
V-LINE's customers operate large industrial plants and manufacturing facilities that rely upon highly effective Maintenance and Repair Operations (MRO) to ensure non-stop production.  V-LINE provides end to end MRO supply chain services, managing spare part logistics from order to delivery.  The addition of Smart IP&O extends the V-LINE solution beyond the physical supply chain, to facilitate data-driven decisions and policy design that address total MRO procurement cost and performance.
Detlef Daues, V-LINE GROUP Founder and Chairman explains, "With Smart IP&O, we can harness our clients' data to model spare parts demand and establish stocking policies that optimize inventory performance – to reduce costs, improve service levels, and manage stockout risk.  This represents enormous value add for our customers – putting inventory policy decision support into the hands of local managers who can use it best."
Smart IP&O is Smart Software's integrated suite of web applications for collaborative demand planning, inventory optimization and supply chain analytics.  It operates as a transparent extension of the customer's ERP system of choice, receiving daily transaction data and returning forecasts and inventory policy drivers (Min, Max, Safety) to drive replenishment and production planning.  Smart's unique approach to intermittent demand is especially impactful when planning for items that experience highly sporadic, seemingly unforecastable demand most common with spares and service parts.
Greg Hartunian, CEO of Smart Software, notes that "V-LINE's end to end MRO supply chain presents the ideal operational platform for Smart IP&O.  Our probabilistic modeling enables MRO and procurement managers to utilize the V-LINE supply chain to their greatest advantage, finding the optimal balance between inventory investment and stockout risk.  We are delighted to be working together."
Pictured are Smart's VP Business Development Jeff Scott and V-LINE's founder and Chairman Detlef Daues.