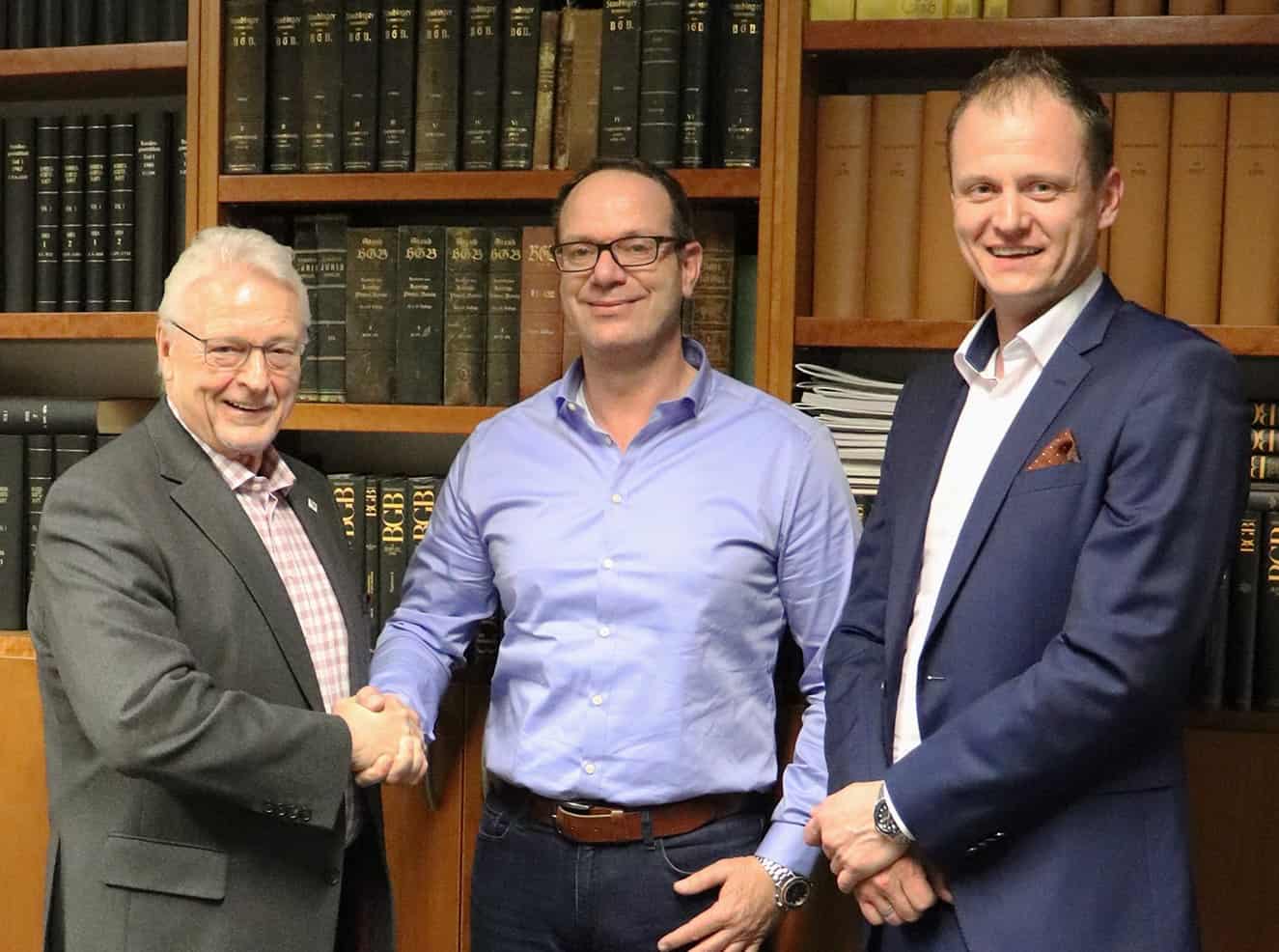 Medium-sized company and start-up go jointly towards the future
Hannover, 06 March 2020. V-LINE EUROPE GmbH, a medium-sized spare parts service provider for industrial plants and SH-Tools GmbH, a start-up in the field of digitalisation and analysis of physical measurement data in the industrial sector, today announced their cooperation. V-LINE is taking a 50% stake in the start-up, which was founded in 2016 and will continue to operate under the name SH-Tools GmbH.
The cooperation has been established through Hannover Impuls GmbH, a company for the promotion of business in the Hannover region. During the joint discussion the mutual benefit for V-LINE and SH-Tools was recognized.
SH-Tools GmbH offers with ToolBox 4.0 a smart all-round solution for digital seamless monitoring of industrial plants, to use the resulting measured values for preventive maintenance and to digitalize the complete unit.
The ToolBox is a decentralised, all-in-one data collector. All physical measured variables can be collected via various connections and processed in the ToolBox (edge computing). The calculated data is sent to the cloud via M2M (LTE), WLAN or LAN (Ethernet). It can be used as a service or integrated as an on-premise in the own server environment.
This machine long-term monitoring is online and can be viewed by the customer at any time via APP. The collection and evaluation of the information enables predictive maintenance, which reduces operating and maintenance costs.
Tilman Mieseler, CEO of V-LINE EUROPE GmbH, looks positively to the future: "This is a great opportunity to expand our services for customers. Digitalization keeps us all busy. With SH-Tools we have now found a way to use it even more intensively for our business". The service portfolio of V-LINE EUROPE GmbH offers a wide range of solutions and services for a continuous supply chain in the areas of maintenance, repair and operation. V-LINE responds to the specific needs of industrial plants, manufacturers and other companies with tailor-made concepts. "With SH-Tools, spare parts procurement can be taken to the next level. Customers receive their spare parts the moment they actually need them," Mieseler explains the benefits of the cooperation.
Sven Hunze, CEO of SH-Tools GmbH, also shows his enthusiasm: "We are looking forward to an intensive cooperation in order to successfully develop our portfolio together".
Shown (from left to right) are Detlef Daues, founder and chairman of the V-LINE GROUP, Sven Hunze, CEO of SH-Tools GmbH and Tilman Mieseler, CEO of V-LINE EUROPE GmbH.