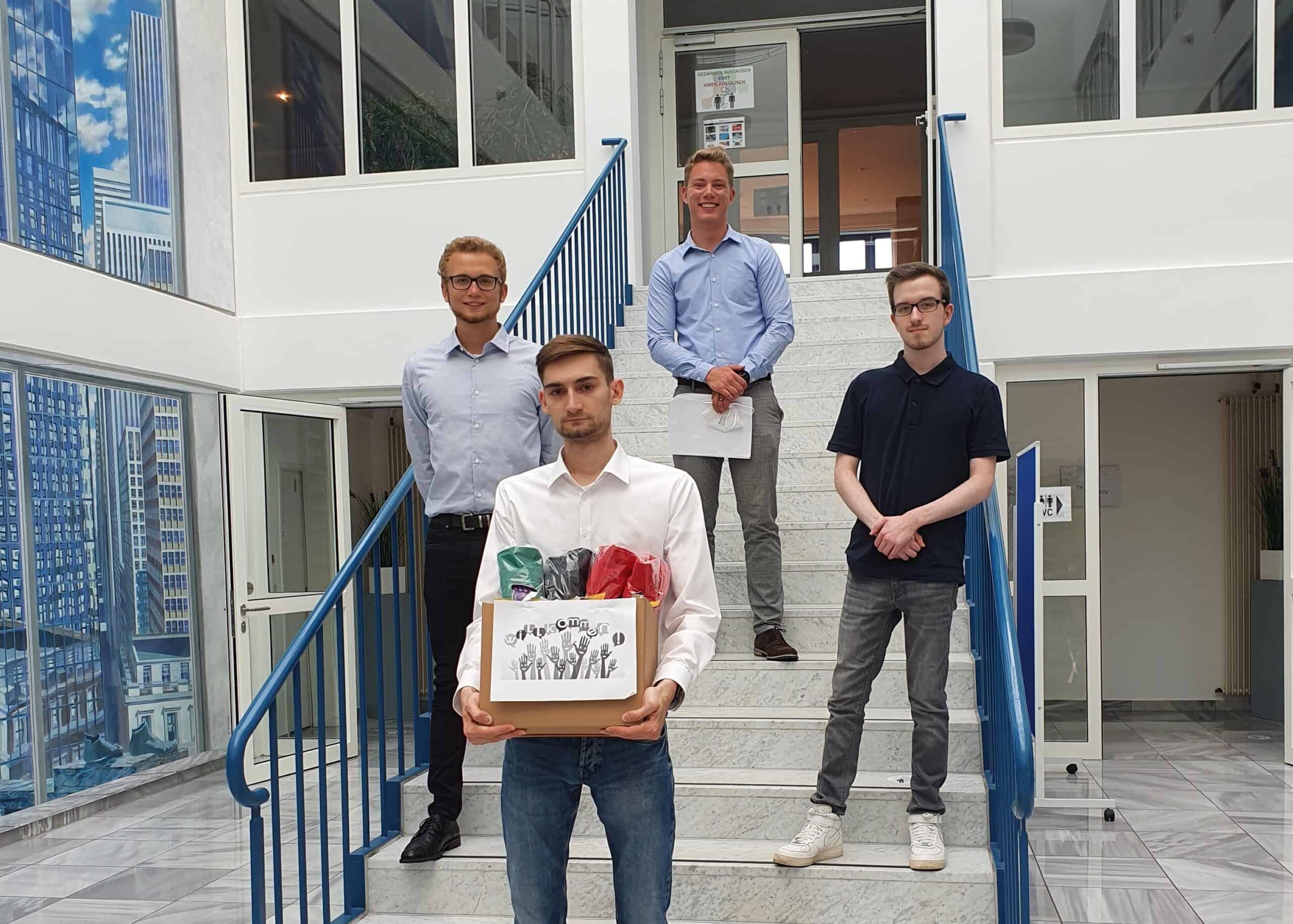 V-LINE EUROPE has been training apprentices since 2003 – on Monday, the next class of apprentices started their training.
Welcome to Maximilian, Nils, Timo and Nikita: Monday was the first day for our four new apprentices! Maximilian, Nils and Timo start their apprenticeship in wholesale and foreign trade, while Nikita begins his apprenticeship as IT specialist for system integration. "We look forward to the new apprentices and are proud to offer them an education of the highest quality", states training supervisor Frauke Windhausen. Together with Frauke Windhausen and the other apprentices, they had an exciting first day full of information, but also with enough time to get to know each other.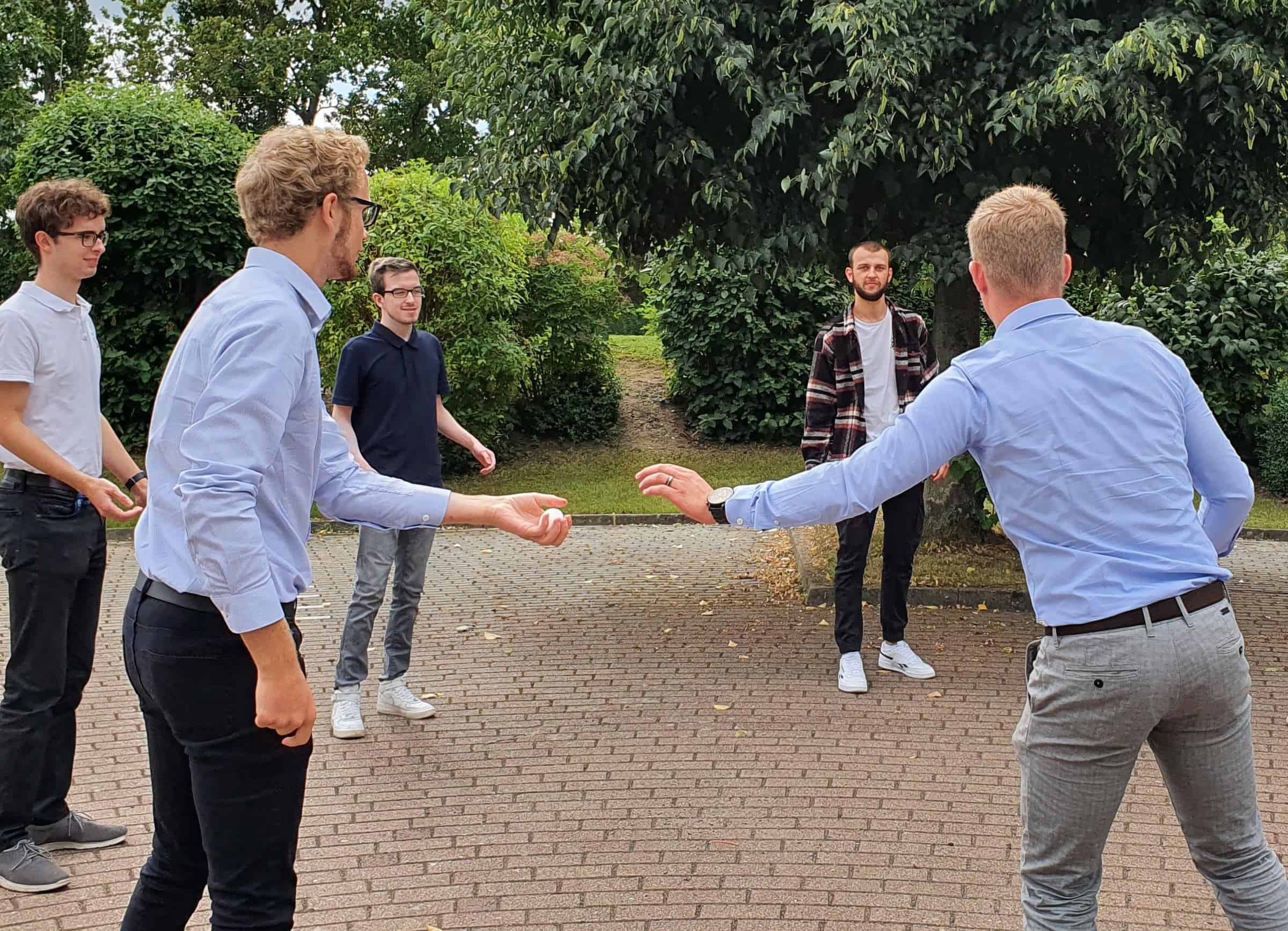 Cedric Beck,  Nils Ole Agena, Timo Lange, Julien Kreft and Maximilian Gremminger (left to right) playing a team game.
After having lunch together, they trained their communications skills in a fun and active team game. "Every year, we include a different and exciting game for the trainees. The focus is always on teamwork and communication. This way, the trainees get to know each other even better and learn something at the same time.", says Windhausen.  At the end of their first day, they were introduced to the departments they start in.
V-LINE has been successfully training apprentices for over 15 years now and currently offers training to ten apprentices and one student in four different professions.
Picture: New apprentices Maximilian Gremminger (top), Nils Agena (middle left), Timo Lange (middle right) and Nikita Ebel (bottom) (Picture: V-LINE EUROPE GmbH)