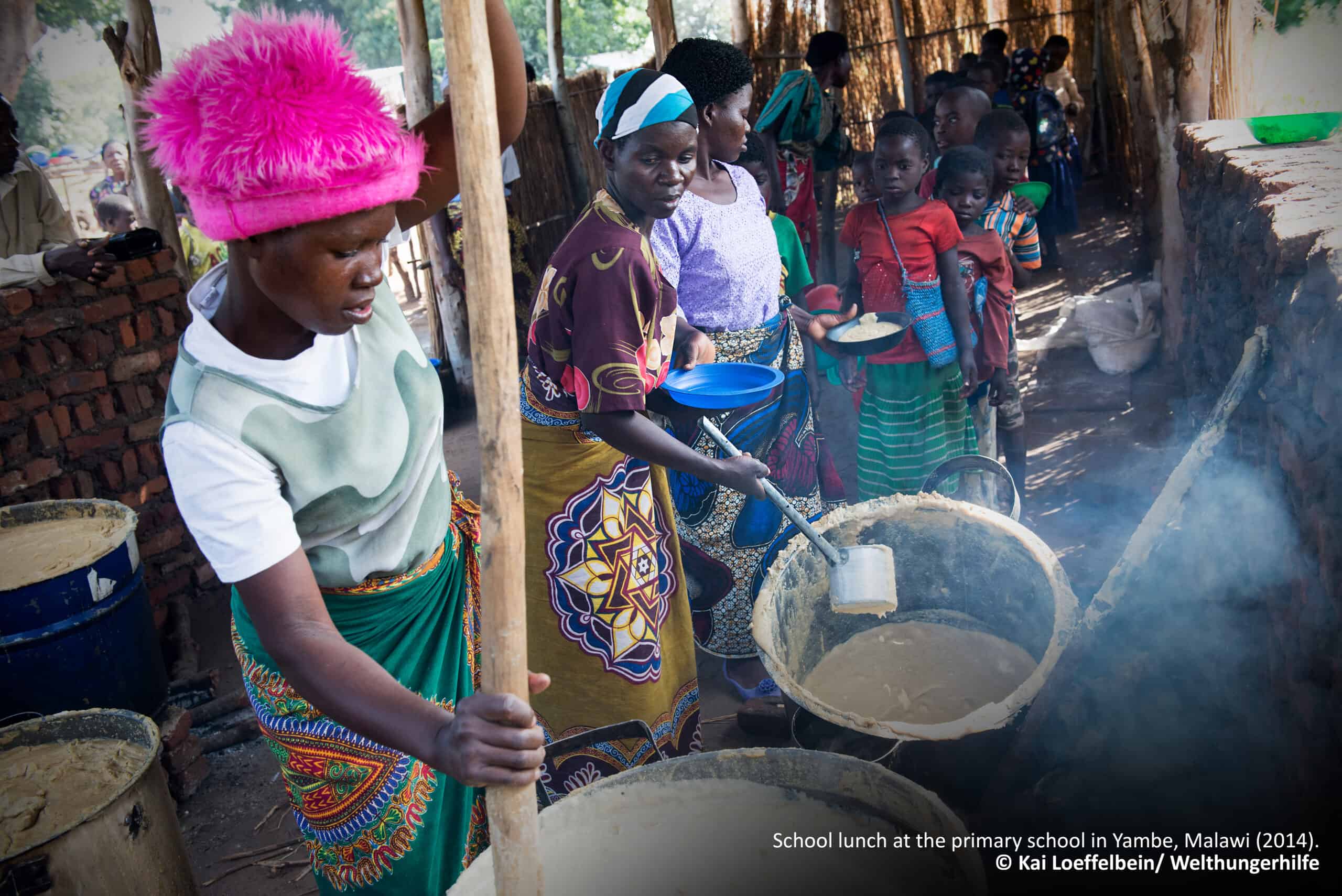 Better education and full stomachs while supporting the regional economy: How Welthungerhilfe supports students, small farmers and the regional economy in Burundi with just one hot meal a day
Malnutrition is a major problem in the East African nation of Burundi, the country with the lowest GDP per capita world-wide. More than half of the approximately eleven million people suffer from malnutrition, affecting children in particular: malnutrition slows their growth, decreases their productivity, anaemia and other diseases can become life-threatening.
In the Burundian province of Kirundo, children used to have to walk home at lunchtime to get something to eat. After usually only getting a little cassava to eat against the greatest hunger, many returned to school too late or not at all. In the long run, many dropped out of school altogether. In order to tackle malnutrition and poor education, Welthungerhilfe started a school meal program at 37 schools in Kirundo, reaching more than 30.000 students. The free school meal program not only benefits the children, but also their parents. In the newly built canteens, they are taught to cook nutritious meals, and in training sessions they learn how to grow vegetables sustainably. In front of many of their homes, carrots, tomatoes, aubergines, cabbage or onions are now growing – all for their own consumption and for sale. Another positive side effect: the schools are reliable buyers of agricultural products and thus support the regional economy, which consists mainly of small farmers.
To tackle malnutrition and to support education, Welthungerhilfe supports more than 160 canteens for over 142.000 students. The V-LINE GROUP is proud to support these projects as one of the sponsors.
Further information can be found on the website of World Hunger Aid.