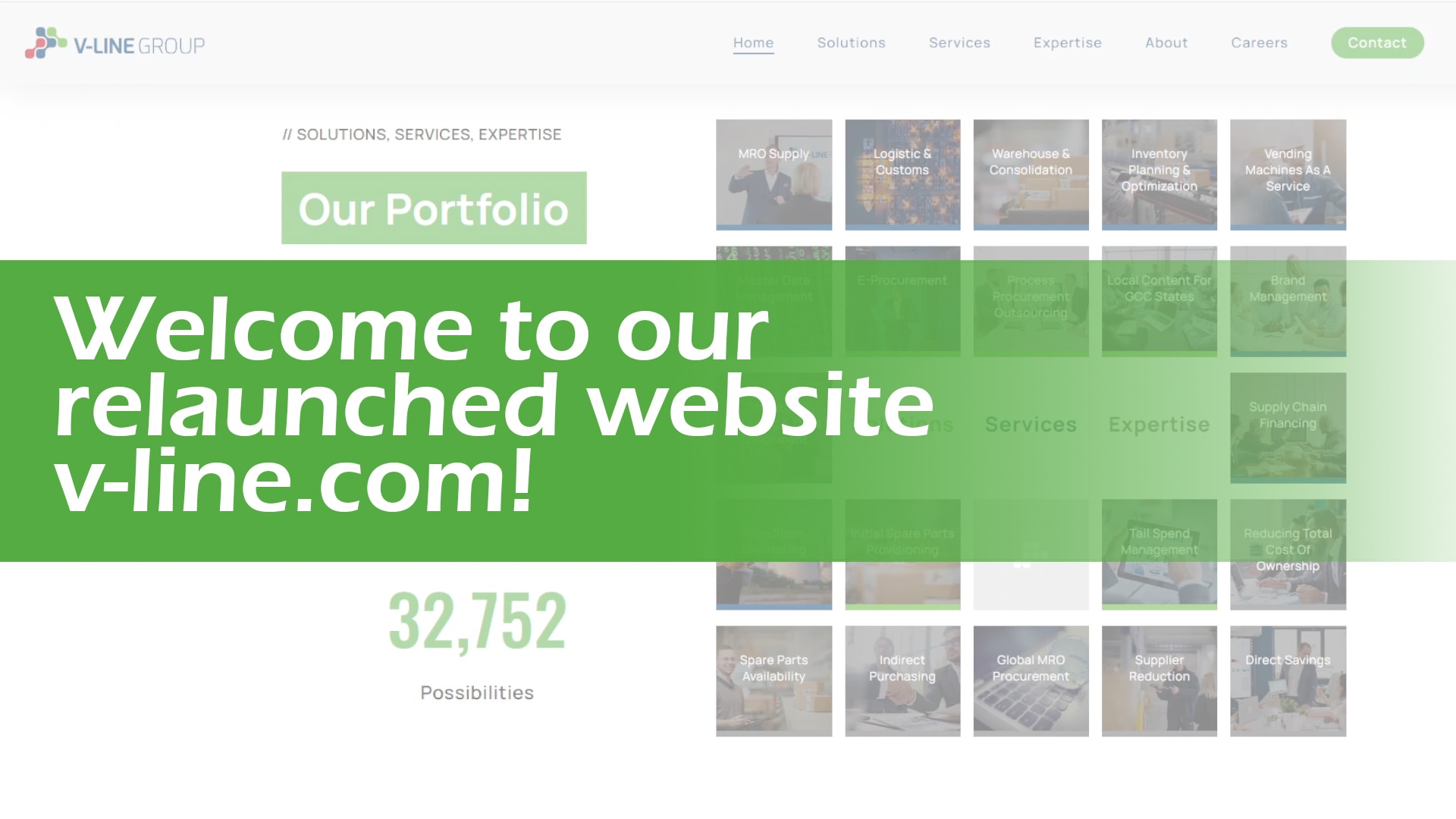 More than just a facelift: The V-LINE corporate website gets a complete overhaul
3,2,1, RELAUNCH! Today's launch has been months in the making, but now we are finally ready to unveil it: Our relaunched corporate website! New content, better usability, more contact options and a completely new design: These are just a few of the aspects that make the new website stand out.
Under the lead of Janine Katzwinkel, Marketing & PR Manager, colleagues from various departments and locations worked on the relaunch – with great success. Even at first glance, the extent to which the website has changed is apparent. "This goes far beyond usability and design," Katzwinkel marks. "We have created a lot of new content directed to customers, suppliers, applicants, business partners and more." Through more than four decades of uninterrupted experience in the complex world of MRO business, V-LINE has continuously built one of the most comprehensive service portfolios in the world of maintenance, repair and operation supply for industrial plants. The portfolio is now divided into solutions, services and expertise and is now presented more clearly. The site has also improved greatly in terms of communication: Through the new contact form and various other contact options, V-LINE is now more easily accessible. "Since 1979, our focus has always been on helping our customers to fulfil their mission. Our new, even more user-friendly website portraits our customer-centricity very well," Tilman Mieseler, CEO of the V-LINE GROUP, resumes.
Do you want to know what is special about our new website? Janine Katzwinkel, Tilman Mieseler and Elgar Feddema tell you in the video: