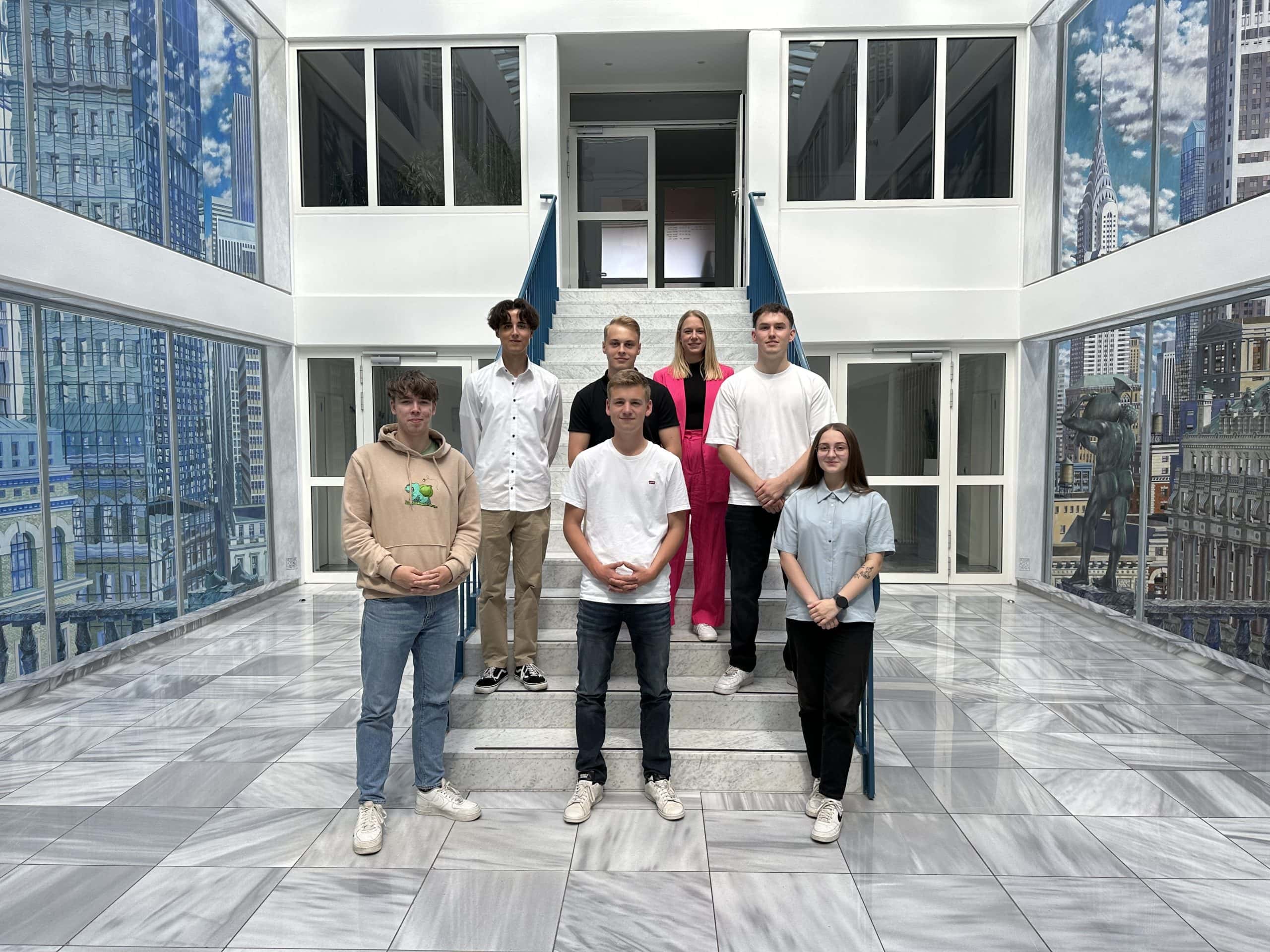 August 1st means: A new apprenticeship year starts today!
This is also the case at V-LINE EUROPE: 6 new apprentices in 3 different professions start their new phase of life today. While Maximilian Metzger, Sören Meyer, Roman Lindt and Oliver Blum will start their apprenticeship as wholesale and foreign trade clerks, Dominik Prüeß begins his apprenticeship as warehouse logistics specialist and Amna Azapagic starts her apprenticeship as IT specialist for application development. "It's great that we are once again welcoming such a strong class of apprentices to our company," says Isabelle Hutschenreuter, Apprenticeship Manager at V-LINE. "Especially because they  came to us partly through our older apprentices. That's real praise for the training here at V-LINE – it shows that our apprentices feel comfortable with us."
A good start to the training is certain: The apprenticeship manager has organized an all-round program for the first day, which, in addition to introductions and organizational matters, naturally includes getting to know each other as well as getting acquainted with the departments. Hutschenreuter goes on to say, "I'm looking forward to seeing our new trainees grow and being able to accompany them in their training." And what are our new apprentices looking forward to? Here, everyone agreed: they are eager to become part of the team and hit the ground running in their professional lives!
Picture (from left): Our new apprentices Dominik Prüeß, Oliver Blum and Amna Azapagic (in the front row), behind them Maximilian Metzger, Sören Meyer, Roman Lindt and Apprenticeship Manager Isabelle Hutschenreuter (in the back)