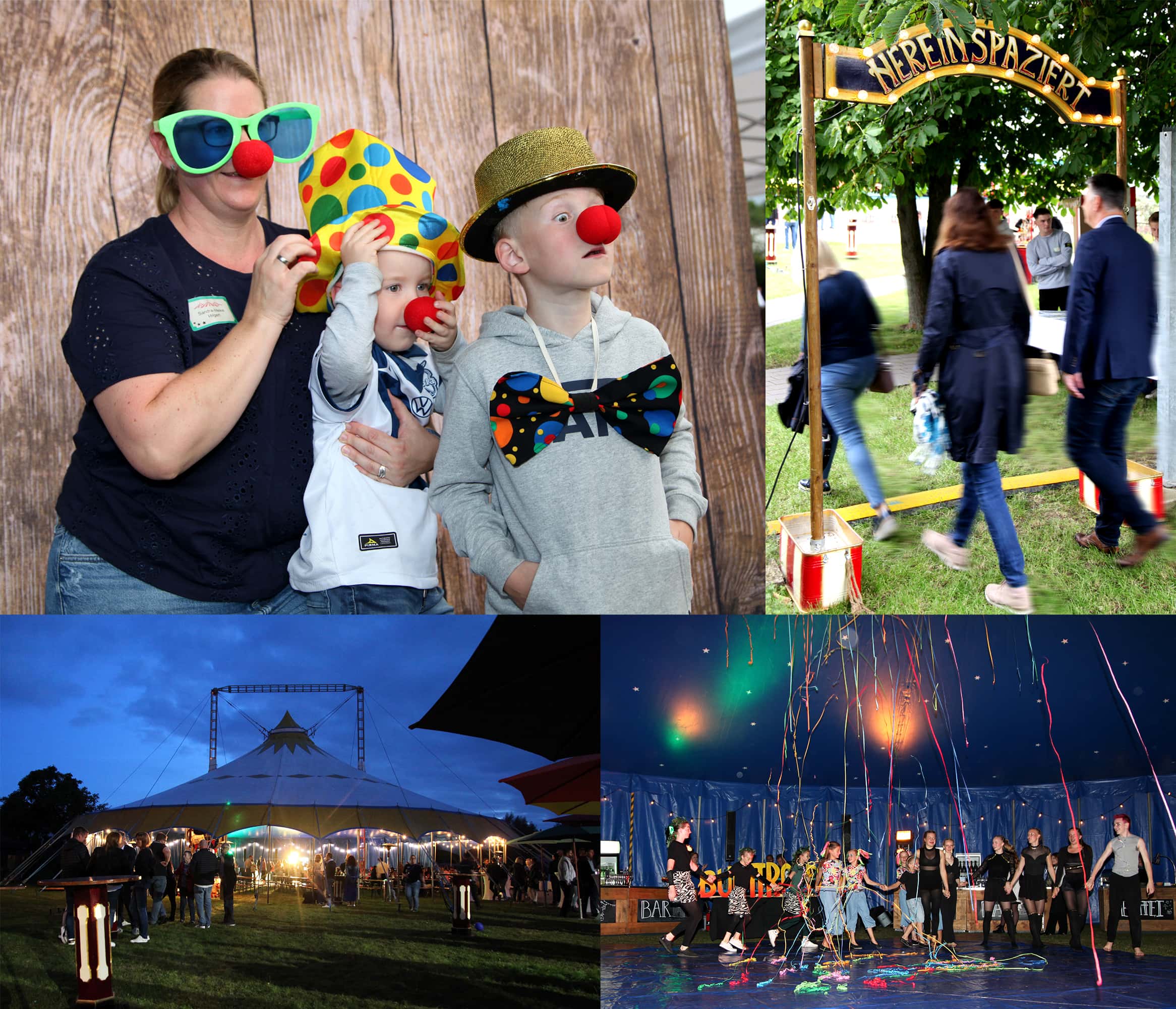 Acrobatics, popcorn, and marvelous mood: Last Friday, the summer party of the V-LINE GROUP was on!
Fitting to the motto "Crazy Summer Circus", the whole V-LINE premises were transformed into one big circus: From the entrance "Come on in" to the real circus tent, the 350 guests – V-LINERs from all over the world and their families – dived into a colorful and cotton candy smelling world. With nice drinks, talks and accompanying music, the party started in the afternoon. For the children and young-at-heart-adults, there were many things to discover: Whether bungee trampoline, bouncy castle, throwing cans or photo box, everyone found something for fun. Additionally, the children and teens from the circus "Bunttropfen" were bringing the right mood to the guests by performing tricks, juggling, balancing on balls or unicycles and a lot more. After everyone has arrived, our CEO of the V-LINE GROUP Tilman Mieseler warmly welcomed everyone and said: "This party today, this is your party! It's the party of you, our colleagues, and your families! I am really happy to celebrate with you together today!" He then cleared the stage for the highlight of the evening: the show of the 12 kids and teens of "Bunttropfen" where they performed acrobatics in the air on hoops and vertical cloths or balanced on a rope. Everyone agreed: It was really impressive! With these great impressions in mind, the V-LINERs and their families enjoyed food and drinks, music and later on also rushed the dance floor. The resume: The Crazy Summer Circus brought a good time to all guests, and everyone left the party with a big smile!
Picture shows impressions of the summer party.