// REDUCING TOTAL COST OF OWNERSHIP

V-LINE understands how easy it is to underestimate the total cost of ownership, especially when a system is relying on unreliable data, a high number of vendors and factors such as poor tail spend management. What might seem like a good deal to begin with, becomes an expensive decision over a course of time. MRO costs are not limited purely to the purchase price of the item or service required. The Total Cost of Ownership (TCO) is much more than that and has to factor in sunk costs (research and development, testing and evaluation), overheads (sourcing costs, administration, storage and inventory management), cost of operations (installation, inspection, labor, spares, maintenance) and costs such as downtime and systems support.
Outsourcing saves you time and money.
The best way to achieve cost savings in the total supply chain is to outsource your whole procurement process or even your complete supply chain management for MRO parts to V-LINE. We would optimize and connect your internal processes, reduce internal costs by up to 21%, and increase your profit margins. Your complete Total Cost of Ownership can now be taken care of from a single source, and you can focus on your core business.
reduction of internal costs
It's the hidden factors that cost you over time.
The iceberg example is the best way to explain TCO. The original purchase price makes up only 15%-20% of the total cost of a product. TCO includes all the costs to acquire and maintain a product during the entire period of ownership. Up to 80% of the cost over its entire lifecycle are hidden from view. This means the lowest-price supplier is not necessarily the lowest-cost provider.
Direct and indirect costs incurred throughout a product's lifecycle far outweigh any initial savings. A 5% saving on an initial purchase price is much more expensive than an annual 5% total cost reduction on that purchase over five years.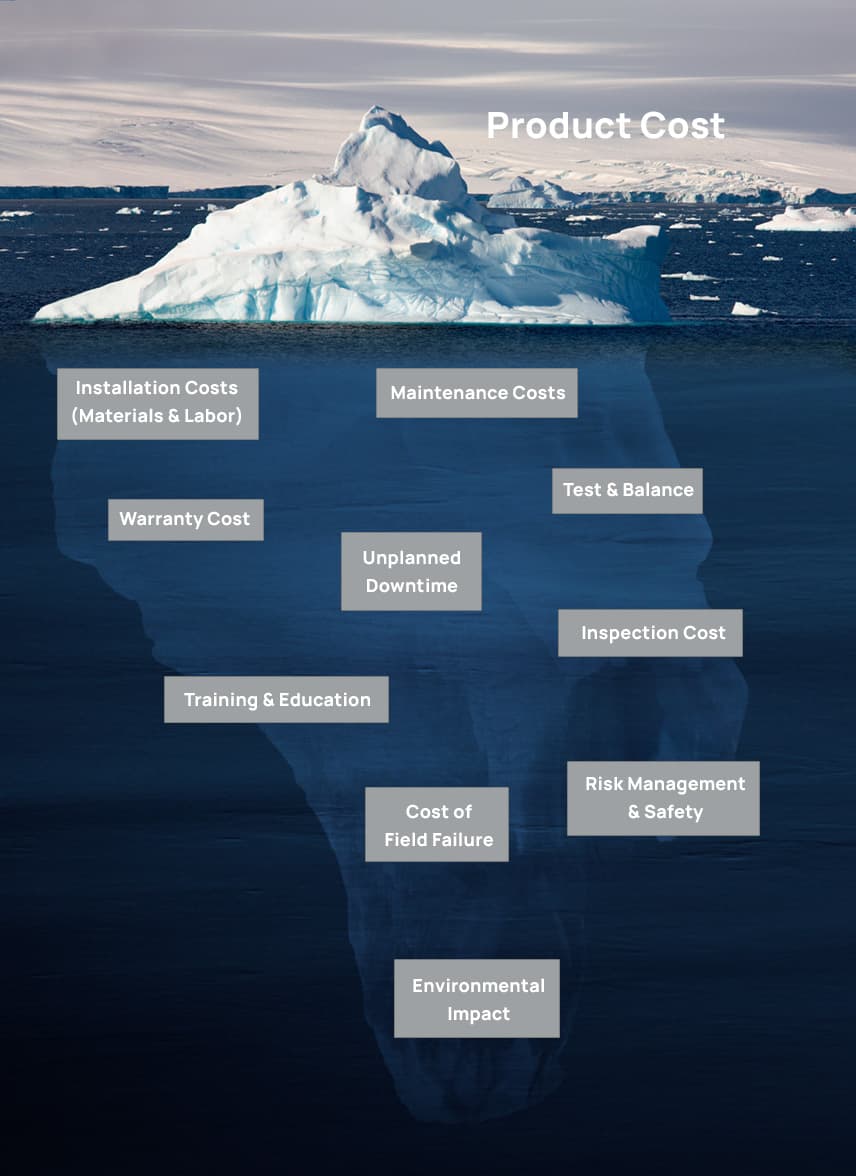 A supply chain adapted to how it works best with all parts intertwined to create best-possible savings that cannot be created by outsourcing only one part
No controlling needed for single parts, everything can be outsourced to V-LINE
Cost savings across the complete supply chain
Reduced internal costs and savings of up to 21%
Highly optimized internal processes
Increased profit margins
Related topics recommended by us: