GUSTAV WIEGARD MASCHINENFABRIK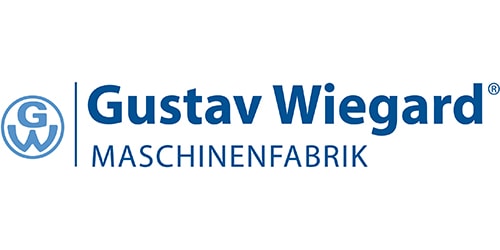 Gustav Wiegard MASCHINENFABRIK is a manufacturer and service provider of cost-effective, mission-critical plant components, offering a one-stop-shop solution. We are the first point of contact for our customers from various sectors of the global steel processing industry and other heavy industry plants, specializing in complex and highly precise components. We are a global technology leader in wear protection technology and manufacturing know-how. Our products and services set standards worldwide in terms of quality, delivery time, and value for money. We achieve this by continuously developing our competitive advantages and combining them with our German engineering expertise, organized through a digital production planning and control system. Our short delivery times enable both short-term and long-term profit increases for our customers.
We manufacture and repair products for hot rolling mills, cold rolling mills, and continuous casting plants, including all types of rolls and roll systems, such as coiler pinch rolls, wrapper rolls, and looper rolls. Optimal wear and corrosion protection are a key focus, along with intelligent internal cooling.
In addition, we produce rolling mill components such as spindles, coupling heads, mill pinions, complete coiler mandrel systems, and all types of mandrel spare parts. Our in-house gear department completes our production program with the manufacturing of gears and gear components of all types. Our GW | Repair and Maintenance Service is dedicated to the repair of rolls and roll systems, coilers, drive elements, and gears. Gustav Wiegard Website
V-LINE represents and supports the company Gustav Wiegard MASCHINENFABRIK in the Kingdom of Saudi Arabia.
For service and spare parts requirements, please contact our Middle East office or our Headquarters directly:
V-LINE MIDDLE EAST COMPANY LTD.
Chamber of Commerce Building – 4th Floor
Al Fanateer, Jubail 11431 – 1454
Kingdom of Saudi Arabia
E-mail: wiegard@v-line.com
Tel: +966 (13) 3479018
V-LINE EUROPE GmbH
Borsigring 11
31319 Sehnde
Germany
E-mail: wiegard@v-line.com
Tel: +49 5138 7008-75
Fax: +49 5138 7008-61