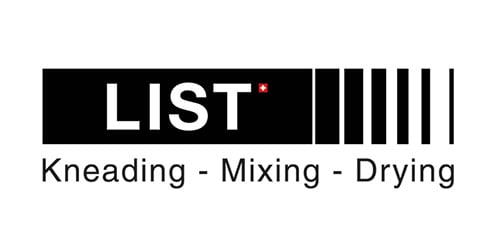 LIST Technology is a worldwide leader in high viscosity processing. LIST develops and manufactures kneaders to intensifying industrial processes.
We are focusing on processes that operate without the use of solvents, or processing in the Concentrated Phase to lower energy costs, material costs and production costs. We develop and industrialize innovative solutions for the chemical, fiber, polymer & rubber, food, oil & gas, recycling & recovery, food & nutrition, agriculture, energy, paint & coatings industries that are setting new standards for modern, efficient and sustainable processing. LIST Website
V-LINE represents and supports the company LIST Technology in the Kingdom of Saudi Arabia.
For service and spare parts requirements, please contact our Middle East office or our Headquarters directly:
V-LINE MIDDLE EAST COMPANY LTD.
Chamber of Commerce Building – 4th Floor
Al Fanateer, Jubail 11431 – 1454
Kingdom of Saudi Arabia
E-mail: LIST@v-line.com
Tel: +966 13 3479018
Fax: +966 13 3479014
V-LINE EUROPE GmbH
Borsigring 11
31319 Sehnde
Germany
E-mail: LIST@v-line.com
Tel: +49 [5138] 7008-75
Fax: +49 [5138] 7008-61